Introduction to Duxton Capital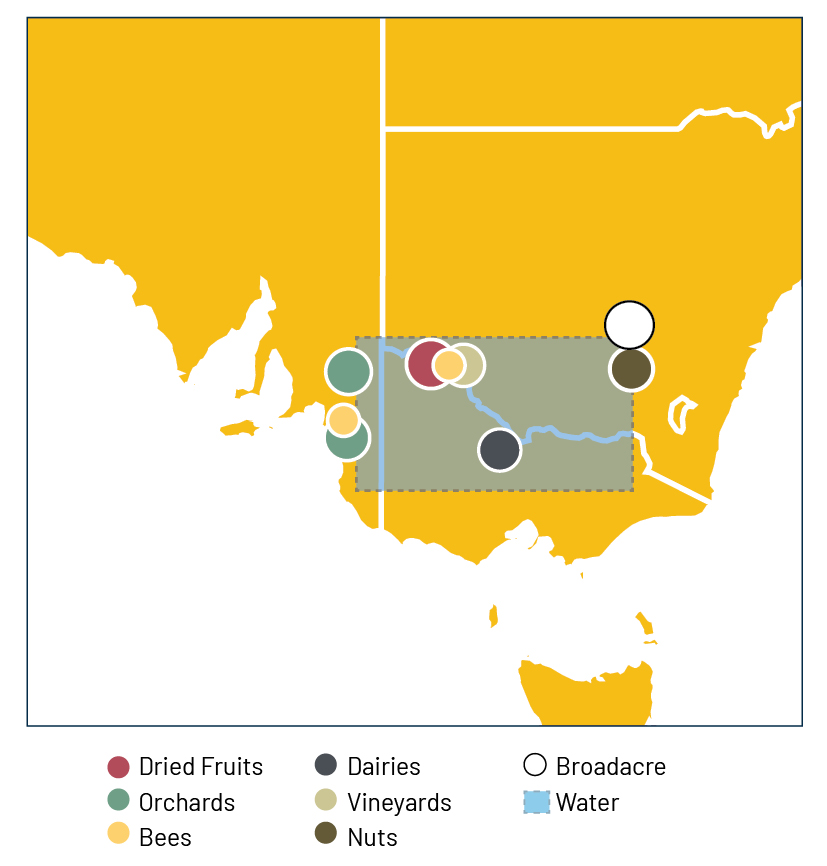 Leading Agribusiness Asset Manager
Duxton is a leading participant in Australian agricultural investing with an aim to be a world leader in sustainable agriculture at scale. Duxton provides specialist investment opportunities for institutional, semi-institutional, family office and high net-worth investors.
Duxton currently manages or advises investments in Australian farming operations across three States and one Territory including commodities such as water, grains, cattle, viticulture, dried fruit, dairy, walnuts, bees and apples.
As at 31 March 2022, Duxton has AUD ~$1.1bn assets under management, advice and administration. Of this, AUD $931 million comprises agricultural investments.
Highly Experienced Leadership
The Duxton Group was founded in 2009 following a spin-out from the Deutsche Bank Complex Assets team. Duxton's Australian management team comprises Ed Peter, Stephen Duerden and Simon Stone.
Duxton employs over 60 staff members. And the Investment and Executive team consists of 21 staff.
Duxton Agricultural Advantage

Unique Approach to Investing

Duxton employs a differentiated approach to investing in agriculture with a central premise that focuses on broad diversification across geographies, commodities and investment time horizons. In addition Duxton focuses on balance sheet management to ensure effective budget over-sight, operational controls and HR management across its investments.

Value Creation

Duxton aims to not only take advantage of the systemic shift in soft commodity prices, but also to actively invest in farmland to increase operational yields through implementing farming efficiencies, achieving both capital growth and a steady yield.

Local Experience

Duxton actively selects top-tier farm managers with local experience and track records. Duxton then works with these managers to add value through consolidation, utilisation, human capital management and technology.

Aligned Interests

Duxton actively invests alongside its clients, ensuring Duxton's interests aligns with those of its investors.